After Neon, Revolut, N26 and soon Alpian, a new mobile bank, or neo-bank, will be launched in Switzerland. Yapeal wants to dust off the financial industry and offer fully digital banking services. According to the Zurich-based start-up, the launch is scheduled for this summer, after a test phase involving 500 people.
Unlike its competitors, Yapeal's financial services will not rely on third party banks to open accounts. Customers will therefore be able to choose the IBAN of their choice. An option that allows customers to customize their banking information, such as including their company name.
Services available at launch include bill sharing, global P2P payment, the ability to use Google Pay and Apple Pay, and lower exchange rates than competitors. In addition, the account opening process will be automated and is not expected to work on video identification, which is used by other mobile banks. Yapeal customers will also be able to obtain a VISA credit card.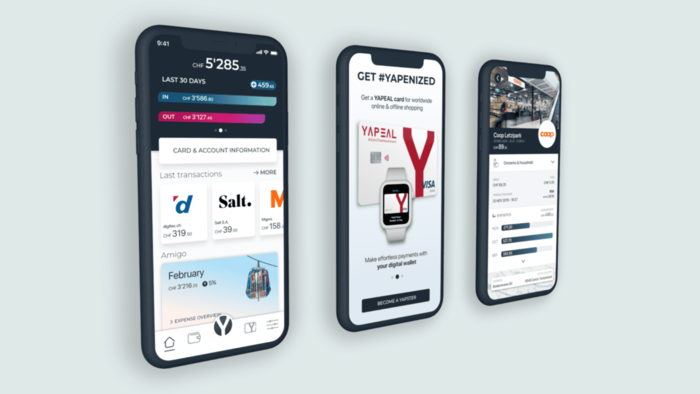 First company to obtain a fintech license
A first step was taken in March 2020, when a fintech licence was obtained from the Swiss Financial Market Supervisory Authority (FINMA). Yapeal became the first Swiss institution to obtain this type of licence, which was introduced in 2019. This means that it is no longer necessary to meet the same strict requirements as a conventional banking institution: audits are less extensive and the reporting process is simplified.
However, the Fintech licence does entail some restrictions. For example, public deposits may not exceed CHF 100 million. In addition, it is not possible to make maturity conversions and thus to grant loans. Yapeal has already announced its intention to submit an application for a full banking licence to FINMA later this year.
Based on: yapeal.ch