Our comparison of Revolut, N26 and Neon free mobile banks in Switzerland We have compared the three solutions of mobile and online banking companies for private individuals in Switzerland, allowing you to quickly get an idea about these companies and their services.
Neon-free : Perfect as an account in Switzerland
The Zurich-based start-up neon-free provides a mobile banking service for Swiss residents since 2018. The offer is based on the banking system of the company Hypothekarbank Lenzburg. Account opening is free of charge and is accompanied by a MasterCard, which is also free of charge (CHF 10 from May 2020).
Company under Swiss jurisdiction
2 free ATM withdrawals per month in Switzerland
Scanning of orange pay-in slips
Free withdrawal in the Sonect network (Kiosk, shop etc..)
SEPA payments in euro and international withdrawals with 1.5% fee
Google Pay not available at this time
Neon-free is a very promising mobile application capable of replacing your current account at a traditional bank, with the advantage of offering really low fees in comparison. Nevertheless, it still lacks some functions, but which should arrive quickly depending on the company: non-SEPA payment, Apple Pay or Google Pay compatibility.
Revolut : For travel in Europe and the rest of the world
The flourishing British company Revolut Ltd, established in 2015, obtained a European banking licence in 2018. Since then, it has been offering three mobile banking packages for private individuals: one free of charge that includes a Maestro or Visa card, as well as the Premium package at CHF 8.99 and Metal at CHF 15.99 per month.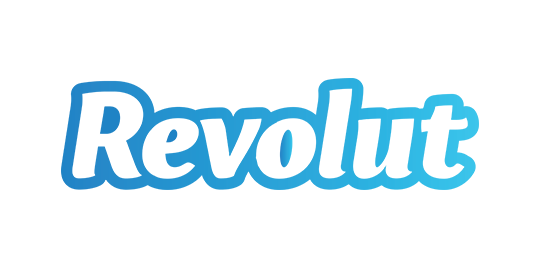 26 currencies and cryptomoney available
UK IBAN in your name usable for all currencies
Swiss IBAN for payments from Switzerland
Weekday interbank rate without surcharge
CHF 200 free withdrawal per month, more 2% fee
Swiss IBAN at Credit Suisse on behalf of Revolut
Available only on smartphone
Revolut mobile banking solutions are perfect for people who travel or make payments in multiple currencies. The ability to have as many accounts as you want in each currency and cryptomony from the same application is extremely convenient. However, it is a pity that the Swiss IBAN is not directly in your name, but in the name of the Credit Suisse bank.
n26 : For travelling in Europe and for all your payments in euros
N26 is a German mobile bank established in 2013 that offers a account with free MasterCard in Switzerland. It has held a European banking license since 2016 and by 2020 has more than 5 million customers worldwide.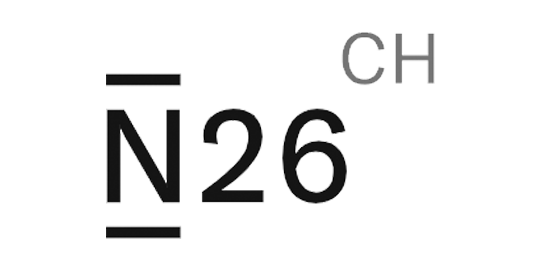 Create as many virtual accounts as you like
German IBAN in your name
5 free withdrawals in the euro zone per month
Account accessible from your computer
Account only in euro
1.7% fee for withdrawals outside the euro zone
Offer N26 You and N26 Metal not available in Switzerland
The N26 mobile banking solution is interesting for travel in Europe and is the only one to offer a web application to consult and carry out transactions directly from the internet. The 5 free withdrawals in the euro zone represent a real advantage compared to other mobile banks. However, it is a pity that the You and Metal offers are not currently available in Switzerland.
If you are thinking of leaving your traditional bank to save money, why not opt for neon-free for your local needs with the security of a Swiss bank, and open a second mobile account with Revolut or N26 for your travels and payments in foreign currency? Indeed, the minimal - or even non-existent - cost of these solutions will allow you to make savings, even if you decide to opt for several solutions at the same time.
We hope that this article will help you choose the right mobile bank for your needs, in Switzerland and around the world. Feel free to have a look at our comparison table of Swiss online banks, which lists the different offers of Revolut, neon-free and N26, but also at our comparison of credit and debit cards in Switzerland, in which you will be able to find the offers of these same mobile banks.
Source : revolut.com, neon-free.ch, n26.com